Check out above all the wonderful pictures our Tibetan families have sent in!! Tibetans are wonderful, companion dogs! They are gorgeous in the show ring, but also make terrific family additions. Their main love is to be with their family and part of it completely. They adapt quickly to their new family, whether it be a single person, or lots of people. Tibetans are super unique in their personalities compared to most dogs and it should be looked at as adding a family member, not an extra dog... Tibetans need their family members to be their alphas and need their families to take quality and quantity time teaching them when they are young. They are different than any other dog! They are super intuitive, loyal, smart, and will want to be a part of everything the family does.
And of course, it does make a difference of where you purchase your new family member from... some puppies are never socialized until they go home to their new family, but not ours! Our puppies get loves from day one and are super ready to join your family when it is time. It does make a huge difference in early training, socialization and adaptability.
New Updates November 2022
After a lot of debate and demand for Tibetans, we have decided to put our retirement on hold for about a year.
Therefore, we will indeed be breeding soon for a spring/late spring 2023 litter.
We will have all colors most likely.
We only hold "for sure" spots with an application and a small deposit.
If you are interested in a future Tibetan Terrier, (2023)
please contact me through this site to get on the list.
Thank you for all your inquires. I am off to love on some Tibetans!
720.999.4593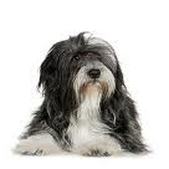 Welcome to Tibetan Terriers With Love!
We are a small, experienced, family breeder who
adores raising healthy, non-shedding companion dogs
with lots of family love! We have a few litters a year and this enables us to give our new little ones the care, time and love it takes to raise socialized, happy puppies.
​We recently had our AKC inspection and passed with flying colors! ​
---
It does make a difference in how they are first raised!


We are nestled in beautiful Golden, Colorado. We take pride in raising healthy, gorgeous and well tempered dogs! It does make a difference in the quality of the puppy that becomes your family member. We raise all our puppies within our home and around the family. Lots of love and attention is given to our puppies from day one! Especially tummy rubs!


All of our puppies have awesome temperaments and dispositions. We stand behind our dogs in every way and have been doing this for over 14 years now. We raise our puppies to be very social and in our family and it truly makes a difference in the quality of puppies that go to new homes.
If you are interested, or have any questions, please contact us, we will discuss if this is a good fit and if we both agree- you can reserve your new Tibetan Terrier puppy.
We have all parents as they are our family pets. You are always welcome to come meet and greet them to see their temperaments and health.
We will always be there for you as you get ready to welcome this new little bundle of joy into your home if needed and then as they grow into your family. We stand behind every one of our dogs and are more than willing to help in any way!

Please contact us if you have questions. E-mail or phone.

TIBETANTERRIERSWITHLOVE@gmail.com

or 720.999.4593











---